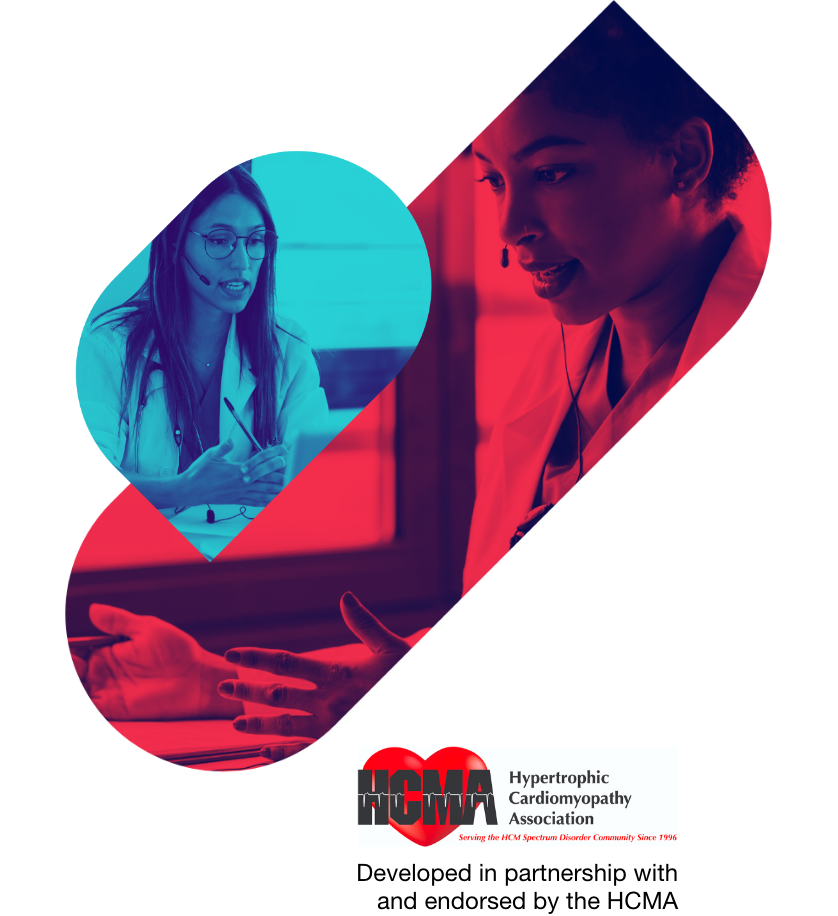 HCM Academy
The Courses
HCM Academy offers different educational activities for primary and secondary care providers who are interested in advancing hypertrophic cardiomyopathy (HCM) care. Our content is tailored to meet the needs of GPs, family physicians, nurse practitioners and internists, as well as cardiologists, echocardiographers, electrophysiologists, cardiac sonographers, cardiology/registered nurses, physician assistants, pediatricians and pediatric nurses.
You can interact with and learn directly from renowned global experts at our live CME webinars. They are free and offer CE credits.
There are also free webinars, learning modules and case studies available on-demand, that cover specific aspects of quality HCM care. Access these anytime, anywhere via this site, and study at your own pace.
You can also hear experiences and perspectives directly from HCM patients themselves in the Patients section. Or learn the HCM care basics through an Introductory Workshop.