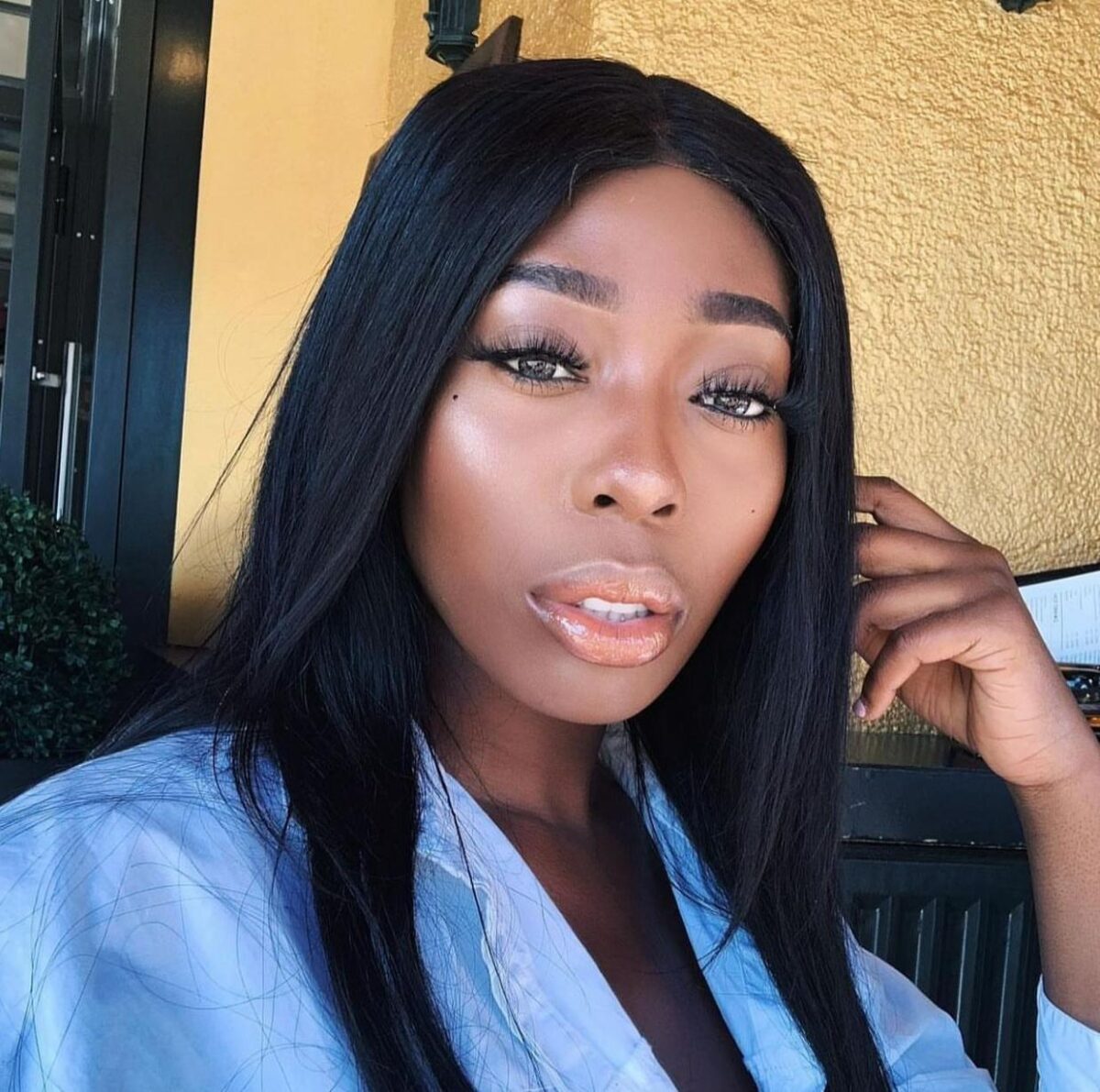 Patient Story
Nicole
A vibrant and outgoing 24-year-old with a passion for dancing, Nicole Thea was a devoted friend, who never missed a birthday and would do anything for her girlfriends. She loved to be around people and was a successful YouTube and Instagram influencer. Her untimely death as a result of undiagnosed HCM during her pregnancy left her family and friends devastated.
Much-loved daughter, girlfriend and friend
Samantha Antoine, her mum, smiles fondly as she speaks about her only child. Remembering her, she recalls that she was never a moment's trouble – caring and loving, she was a wonderful daughter. She had anything she wanted but was never spoiled, never a brat. Nicole was easy to love.
Sam describes Nicole's relationship with her partner Global Boga as an "old school love", the two were utterly committed to each other. They were always there for each other, "one wouldn't eat without the other". The joy in their relationship was obvious to anyone watching their social media videos, sharing laughs and genuine adoration. Both Nicole and Boga were excited to be welcoming a son to their family, and had already named him Reign.
Pregnancy and health decline
Nicole never had any significant health problems, her mum Sam describes occasional short bouts of the shakes, but it was never considered a significant problem or something that might be related to Nicole's heart. Nothing that interfered with her ability to live her best life.
When Nicole became pregnant, she was overjoyed and excited to meet her son. She shared her pregnancy journey on her Instagram and YouTube channels for her followers, speaking honestly about the symptoms that had developed over the course of the pregnancy.
The breathlessness began at around 5 to 6 months, with Nicole admitting to feeling constantly short of breath, occasionally struggling to walk from one side of the room to the other. When she shared this with her midwives during a telephone appointment, Nicole was told this was all a "normal part of pregnancy". Nicole tried to keep the worst of her symptoms to herself so as not to worry her mum, but was also having blackouts. Despite the worrying symptoms being shared with her care team, no tests were ordered to investigate her symptoms further.
Sam lives with the regret of not taking her to the hospital herself – haunted by the thought that she might still be alive if she'd been seen by a doctor and had her concerns listened to. Within two months of reporting her symptoms to her care team, Nicole suffered a cardiac arrest while 8 months pregnant.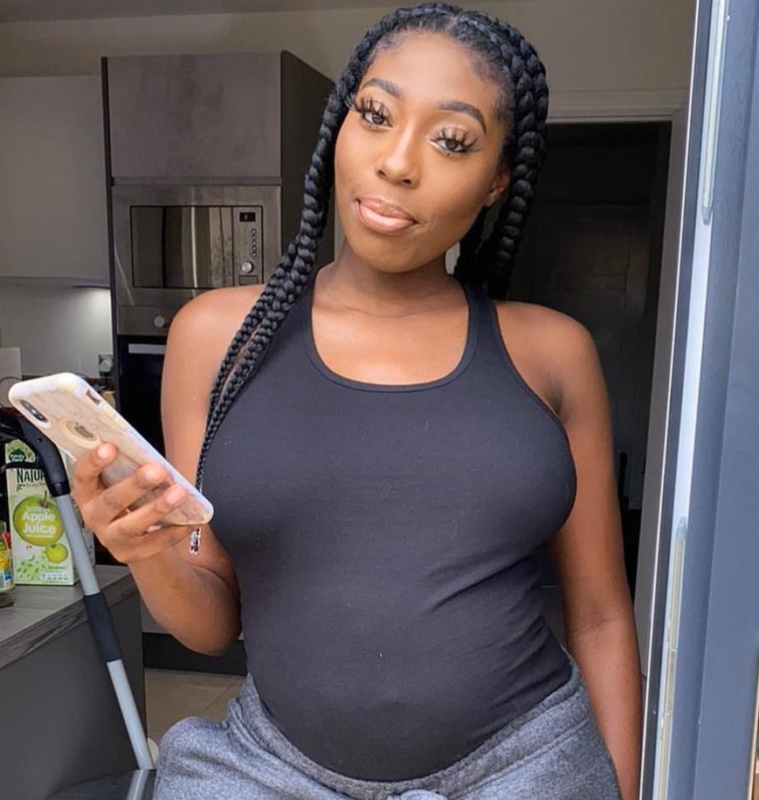 Failed by the system
Following Nicole's collapse, failures by the local ambulance service led to a delay in accessing care. An unsupervised trainee emergency response operator failed to dispatch a code red ambulance to Nicole's location after she suffered her cardiac arrest.
Doctors were unable to revive Nicole and she passed away having never met her son. Reign was delivered and survived for 7 hours, during which Sam and Boga had the chance to hold him; a bittersweet feeling given Nicole never had the chance. He was placed in Nicole's arms as he too passed away.
In the time since Nicole's death, Sam has not heard of any changes being implemented by the ambulance service to prevent future tragedies, nor have the failings on the night of Nicole's death been adequately explained. She continues to fight for justice for Nicole and Reign.
Need for multigenerational awareness in families
In the aftermath of Nicole's death, her family began searching for answers. It was discovered that Nicole had hypertrophic cardiomyopathy (HCM), which caused her cardiac arrest. Nicole's paternal grandmother had also died of HCM in 1986; while her father had known his mum had passed due to heart issues, the family didn't know that HCM was a hereditary condition. The opportunity to identify the risk to Nicole and Reign, and take steps to protect them, was missed.
Following Nicole's death, her father and his other children, Nicole's half siblings, were screened for HCM. Both her father and one of her half-brothers were confirmed to also have HCM and are now being treated and monitored appropriately. Although grateful that they can take preventative steps and proactively manage their health, there is sorrow that this came at the cost of Nicole and Reign's lives.
Channelling pain into change
Sam has thrown herself into work to cope with the pain of her loss, remaining close with Boga. To honour Nicole and Reign's memory, Sam and Boga have established the Nicole Thea Foundation, a charity dedicated to promoting maternal health.
"The charity is about saving mothers and improving lives. That's our motto – it's to help other pregnant women." Launched on what would have been Nicole's 28th birthday, the foundation's first project is focusing on ensuring expectant mothers in Ghana, where Boga is from, and the clinics they attend, have all the necessary equipment to give mothers and children the best start in life.
"It's a testament to Nicole's partner, to be honest, because he's done most of the groundwork, him and his team out there. That's something that he feels he needs to do because it was such a big loss for him. He lost his son as well, not just Nicole, Reign as well."
The foundation aims to create lasting change and contribute to a brighter, healthier future for mothers and their babies, with a particular focus on education and empowerment through provision of resources and guidance, and advocacy for improved maternal and neonatal care.
Raising awareness
The foundation also aims to raise awareness of HCM as a condition and what people can do to get tested. When asked what she wished Nicole's healthcare team had known, Sam emphasised the importance of asking pregnant women about their family history of disease, going back to their grandparents to look for those tragic occurrences that might raise suspicion of hereditary disease.
The Nicole Thea Foundation is collaborating with the UK charity Cardiac Risk in the Young (CRY). CRY's aim is to reduce the frequency of young sudden cardiac death through early identification and referral of people with underlying conditions, like Nicole.
CRY recognises that there is a simple way to diagnose most cardiac abnormalities – having an ECG. The charity offers subsidised ECG screening to all young people between the ages of 14 and 35 years. More routine use of ECGs in clinical practice without specific cardiac symptoms could also help to identify those with non-symptomatic cardiac conditions. "I think that everybody should be tested. I think it should just be one of those standard things – you have your ECG" Sam says.
Supporting families after loss
Another goal of the foundation is to support people who have lost family members suddenly, in particular those who have lost children. "I want to focus at some stage on the mental health of the people that are left behind, like myself" Sam shared. "When you lose a child, that's a different mental state altogether. When you lose your child, then you know. You know, it's just the worst pain in the world".
Three years later, Sam reflects that she still has all the clothes and accessories she bought for Reign, unable to part with them just yet. Nicole was her only child and Reign her only grandchild. "I still can't believe that they're not here. Reign will never get to go to school, ride a bike, swim, learn to swim. I'll never get to take him or pick him up from school or take him to the park, you know? He'll never eat food – just all these little things. It eats at me all the time."