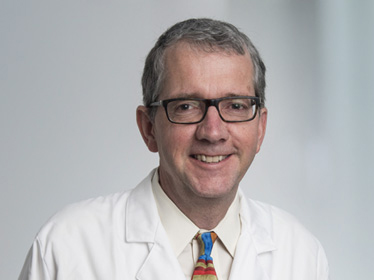 Faculty
Mark S. Link
Webinar Speakers
UT Southwestern Medical Center
Mark S. Link, M.D., is a Professor of Medicine and the Director of Cardiac Electrophysiology in the UT Southwestern Department of Internal Medicine's Division of Cardiology. After growing up in Sioux Falls, SD, and going to college at Dordt College in Iowa, Dr Link earned his medical degree at Tufts University School of Medicine. Dr. Link then completed a residency in internal medicine at Columbia Presbyterian Medical Center in New York City. Following residency, he served as an internist for the United States Air Force at Incirlik Air Force Base in Turkey and Andrews Air Force Base in Maryland.  He then performed fellowships in cardiology and cardiac electrophysiology at Tufts University/New England Medical Center in Boston. He served as Director of Evaluation of Athletes and Co-Director of the university's Cardiac Electrophysiology Laboratory, Hypertrophic Cardiomyopathy Center, and Heart Station. In 2016 Dr Link was recruited by UTSouthwestern to be director of Cardiac Electrophysiology. He currently holds the Laurence and Susan Hirsch/Centex Distinguished Chair in Heart Disease
Dr. Link's research and clinical interests include commotio cordis, hypertrophic cardiomyopathy, arrhymogenic right ventricular dysplasia, atrial fibrillation, management of syncope, sudden cardiac death, and sudden cardiac death in athletes. His experimental laboratory on commotio cordis has led to an understanding of the mechanism of sudden death, and means to prevent it.
Dr. Link has served on the editorial boards of publications including the American Journal of Sports & Medicine, Critical Pathways in Cardiology, EP Lab Digest, Heart Rhythm, Journal of Cardiovascular Electrophysiology, Journal of Innovations in Cardiac Rhythm Management, and Journal Watch Cardiology. He currently serves as an Associate Editor of Circulation, and Deputy Editor of Journal Watch Cardiology.
He has been on numerous AHA/ACC/HRS Guideline writing groups, including most recently ARVC and other arrhythmic cardiomyopathies (2019), Hypertrophic Cardiomyopathy (2019), Syncope (2018), Adult Cardiac Life Support (2018, 2019), and Eligibility and Disqualification Recommendations for Competitive Athletes With Cardiovascular Abnormalities (2015).